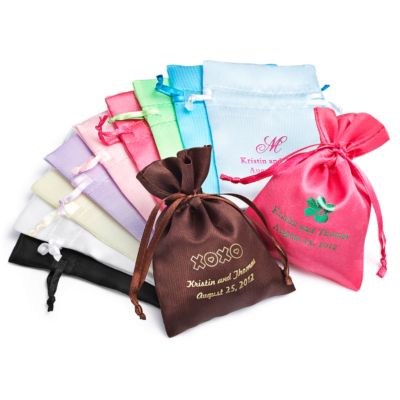 You can use mini Chinese take outboxes or goodies bags for take away container.
Don't let the candy bags or boxes looks boring, decorate them with ribbons, wedding photo, stamp or monogrammed sticker. Make them with ribbon and stick or tie with a small note stating your names, wedding date and appreciation words. Alternatively, you might put the note inside the bag or box depending on their suitability. This can be a good memorable items for the guests.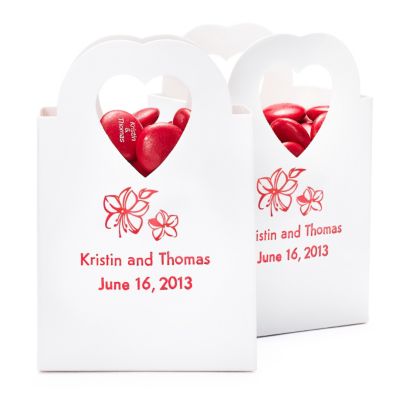 Prepare more cellophane bag or Chinese food take-out boxes for the guest to take away some candies, as some guests might take home with more than one for others or for themselves.
You can have ready use bag or personalized bag.

Choose the colors that suit your wedding theme. You may have different designs of the take away bag/box to create more varieties to give the guest as a chance to keep them as good collection.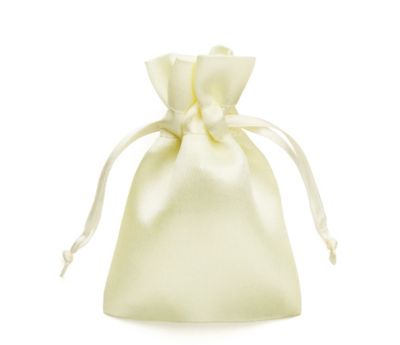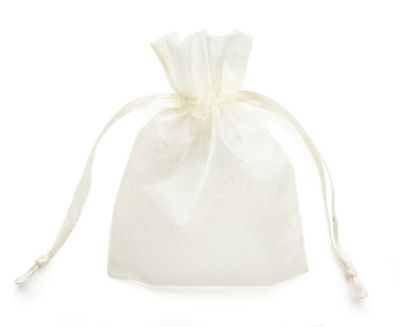 Cello bag cost should be very low. Organza bag looks better and have more designs.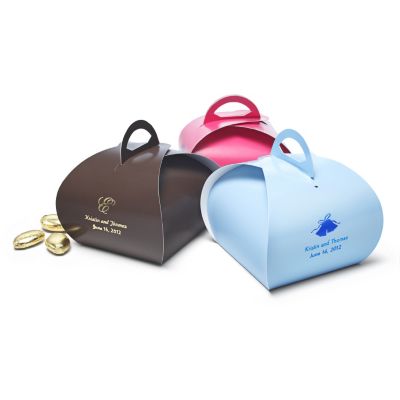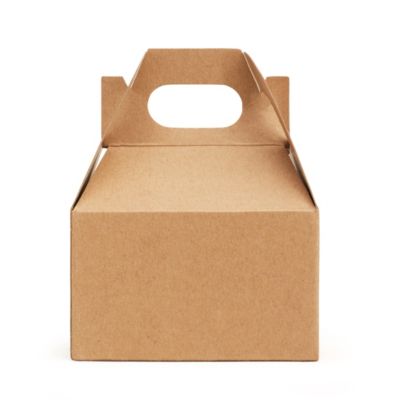 Use a tray or mini basket to put the take away bag or box.